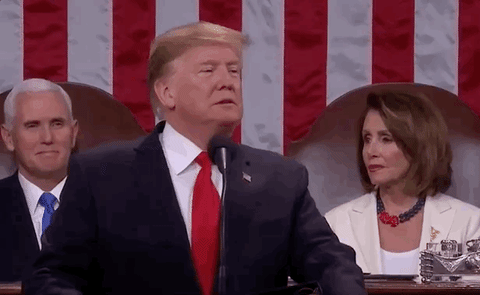 Donald Trump and his people were ready for the day Democrats decided to launch an impeachment inquiry against him.
Trump's re-election campaign raised a quarter of a million dollars in just 15 minutes on Tuesday in the immediate aftermath of House of Representatives Speaker Nancy Pelosi's announcement about the probe.
Trump, who in a tweet after Pelosi's announcement, labeled the probe "Witch Hunt garbage," also appeared to embrace the argument that the impeachment effort could help his 2020 prospects.
"They all say that's a positive for me, for the election," Trump told reporters in New York. "But the good news is, the voters get it. This is why they say it's good for the election. But you know what? It's bad for the country."